⁄
⁄
EMERGENCY AMBULANCE SERVICE
EMERGENCY AMBULANCE SERVICE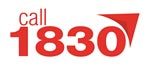 An appeal from Emergency Ambulance Service Foundation
The Emergency Ambulance Service Foundation was formed more than a year ago in response to poor quality care given to injured persons in Yangon municipality area causing unnecessary loss of limbs and lives. According to the study statistics, only 4% arriving to YGH were able to use proper ambulance services and the rest were transported by other means like taxis, trishaws, etc.
We feel that it is a great shame to the country and the National health services, and we decided to provide high quality, competent services to the people, free of charge to all persons regardless of race and religion.
To date, we have given free services to all which includes;
RTA (Road Traffic Accidents)
All disasters (Natural or Man- made)
All medical, surgical, obstetrics and gynecology, paediatrics and orthopaedic emergencies, to nearly 800 patients in Yangon area over a year period and have saved countless lives.
We have a fleet of 5 ambulances, all fully-equipped (like defibrillators, patient monitors, portable respirator, etc…) and a team of highly trained, dedicated doctors and paramedics.
Ours is the only kind in this country, where doctors and paramedics worked together on board the ambulances, giving high quality care and treatment on site, on board with the aim of safe delivery to the appropriate hospital.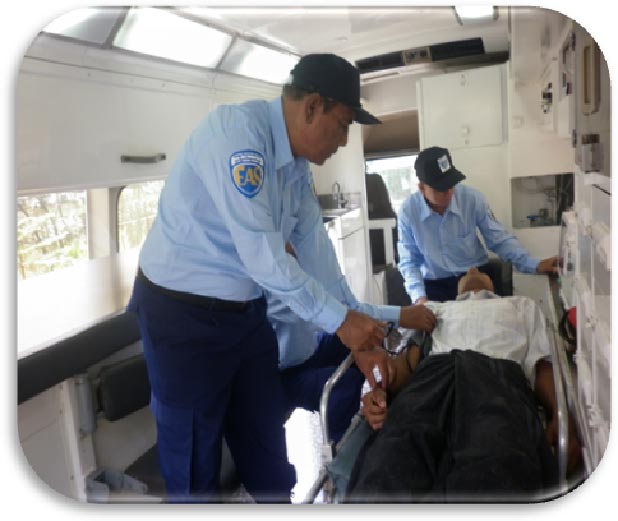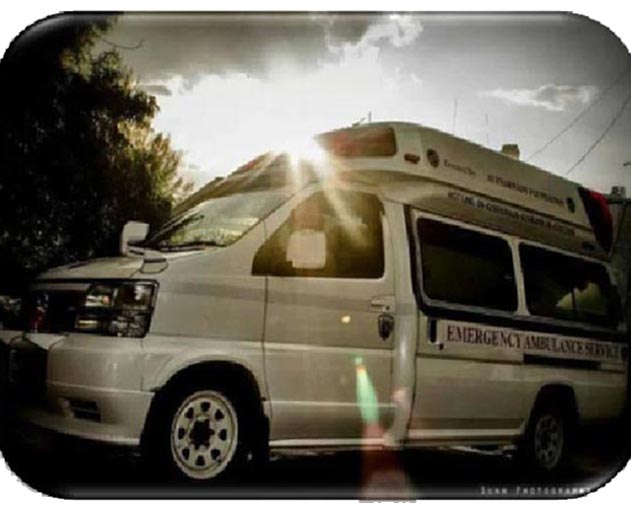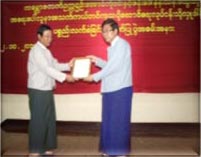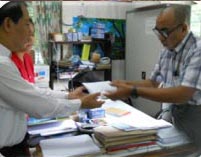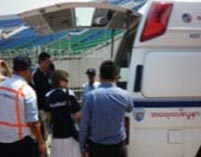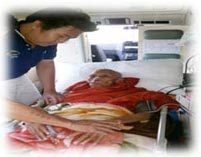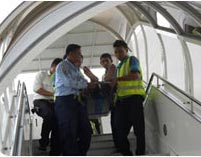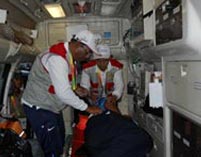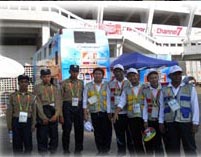 LOCATION : No.294,Theinphyu Road, Mingalartaungnyunttsp.,YGN.
TAKING ACTION from 1st October 2012
24 HOUR SERVICE
PHASE ONE
ONLY FOR Yangon City Development Committee (Y.C.D.C)Area
FREE OF CHARGE for
Road Traffic Accident (R.T.A)
All kinds of Clinical Emergencies
DISASTERS (Natural or Manmade)
TASK FORCE of (5) Ambulances fully equipped with

Oxygen supply
Infusion pump
Syringe pump
Suction Machine
Nebulizer (11)Different Types of
Portable Respirator
Patient monitor
Pulse oximeter
Defibrillator
Emergency drugs
Different Types of stretchers and splints
HANDLED by well-trained and ITLS (USA) authourised

Medical officers , who are qualified for Primary Trauma Care, Basic Cardiac life support (BCLS), Advanced Cardiac life support (ACLS), International Trauma life support ( ITLS) Training at Singapore General Hospital.
Paramedic and
Driver at each and every ambulance

CONTACT : 09 4210 60 999, 09 4210 63 999,09 4210 72 999
HIGHLY AIMED, TRAINED PROFESSIONELS PROVIDING ROUND THE CLOCK SERVICE
To reach within GOLDEN HOUR
Give proper TREATMENT/ CARE
Proper HANDLING
Proper and SAFE TRANSPORT
FUNDING
Donations from private companies and foundations
Donations from ambulance users
Donations from individual wellwishers
PHASE TWO
In near future with more ambulances
SUBSTATIONS at suitable sites for Eastern, Western and Northern Districts of Yangon
F.O.C for already described services
PAY SERVICE for bookings and transfers
ON-LINE speciality care